AndHealth and Lower Lights Health Partner to Address Specialty Care Access Crisis in Ohio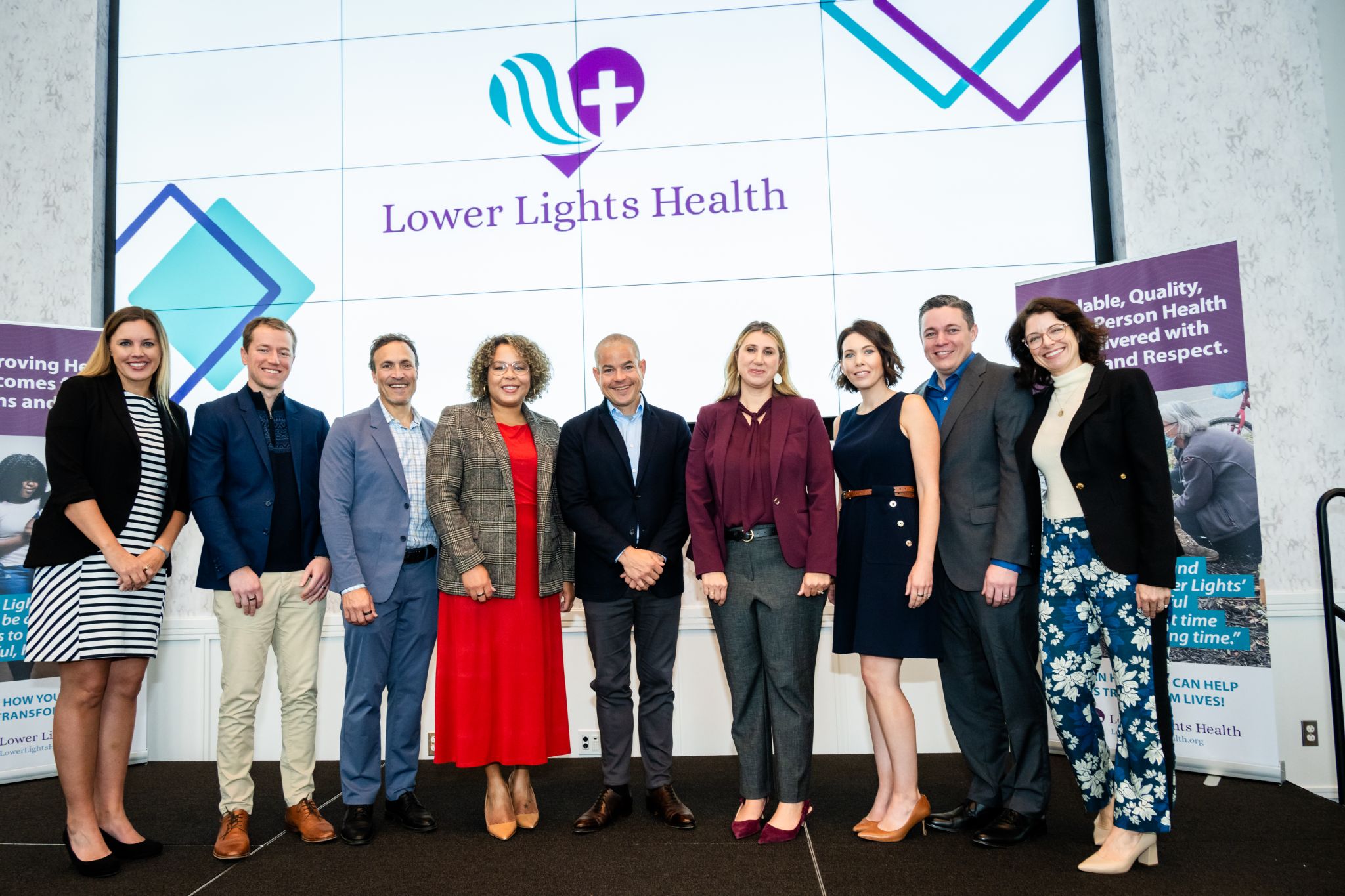 COLUMBUS, OHIO – AndHealth announced today its partnership with Lower Lights Health, a Community Health Center (CHC) with seven locations in central Ohio including Columbus, Marysville, and Newark. Through this partnership, Lower Lights Health will be among the leading CHCs partnered with AndHealth to offer high quality and affordable in-house specialty care and specialty pharmacy services, helping to address the specialty care access crisis that disproportionately impacts medically underserved populations and increases costs and disease burden for the healthcare system.
Since 2002 Lower Lights Health has delivered whole-person care to medically underserved communities in Central Ohio. By partnering with AndHealth, Lower Lights Health will now offer access to an integrated care model that provides convenient, affordable, and high-quality specialty care alongside support for root causes and Social Drivers of Health (SDoH), such as medically tailored meal delivery, support for behavioral health, sleep, movement, remote monitoring, and continuous access to providers and health coaching. Patients will also be able to fill their specialty prescriptions directly though Lower Light Health's specialty pharmacy, where affordable specialty medications are available to all patients under Lower Lights Health's sliding fee scale.
Tracy Cloud, CEO of Lower Lights Health said, "Lower Lights Health has always maintained a focus on treating the whole person. By partnering with AndHealth, we can now offer a whole-person approach to specialty care that used to require external referrals, which can subject patients to affordability and logistics issues that impact access and outcomes. This is an important step to solving the specialty care access crisis, making care available not just to our existing patients but the thousands of people that struggle in our community every day to access affordable, compassionate specialty care and will now make Lower Lights Health their medical home, providing all people with equitable access to the care they deserve."
Addressing Health Inequities in Specialty Care
Specialty services are critically important to patients, but budget constraints typically prevent them from being offered at Community Health Centers. Most commonly, patients are referred outside of the CHC where they face numerous cost and logistical barriers such as lengthy wait lists due to specialist shortages and specialty care deserts. Nationwide, patients can wait up to a year to be seen by an outside specialist and roughly half of CHC referrals are never completed at all. Collectively, these challenges have led to a specialty care access crisis for medically underserved people.
AndHealth partners with CHCs to solve this access crisis through a fully integrated, in-house specialty care and pharmacy solution that enables CHCs to treat patients in-house under their existing affordable fee schedule, while providing convenient access to both virtual and on-premises options for patients. The model is economically sustainable for CHCs, and results in better outcomes, lower costs, and new patient growth. AndHealth's rapidly growing network of CHC partners now spans Ohio, Indiana, and Massachusetts and has to-date resulted in all patients initiating treatment within 7 days.
"We believe deeply in health as a human right and are proud to partner with Lower Lights Health to radically improve access and outcomes through convenient and affordable access to specialty care. Their organization's commitment to whole-person care and community health is inspiring and deeply aligned with our mission." said Matt Scantland, Founder + CEO of AndHealth.